Description
Name index and images of slave schedules listing slave owners and only age, gender, and color data of the slaves in census states or territories in 1850. This was the first time that slave information was captured as a separate schedule. Indexed data and browse are available for the following: Alabama, Arkansas, Delaware, District of Columbia, Florida, Georgia, Kentucky, Louisiana, Maryland, Mississippi, Missouri, New Jersey, North Carolina, South Carolina, Tennessee, Texas, Utah, and Virginia. Slave schedules are not available for other states.
Invaluable Records for Genealogists and Social Historians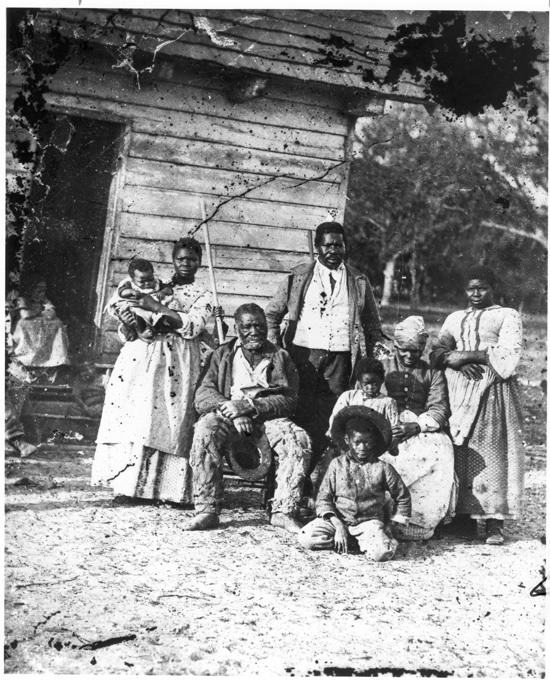 Several generations of a family are pictured on Smith's Plantation, South Carolina, ca. 1862. (Library of Congress)
The records left by the Freedmen's Bureau through its work between 1865 and 1872 constitute the richest and most extensive documentary source available for investigating the African American experience in the post-Civil War and Reconstruction eras. Historians have used these materials to explore government and military policies, local conditions, and interactions between freedpeople, local white populations, and Bureau officials.